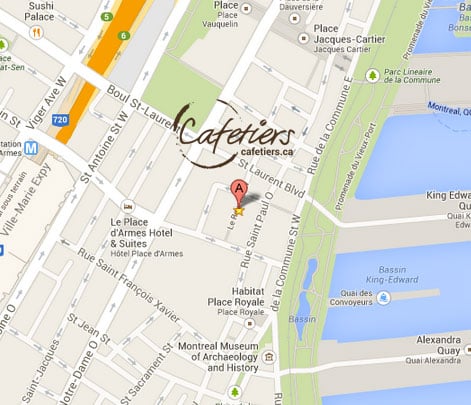 Customer Service
Our customer service department is always available to respond to any of your questions online at info@cafetiers.ca or by phone at 1.888.245.5404. Thank you for your interests in our products and services.

Call Center Hours
Monday – Friday: 9:30 AM – 6:00 PM EST
Sunday: 11:00 AM – 3:00 PM EST
Montreal Office
54 Le Royer St. West
Montréal (QC) H2Y 1W7
On Appointment Only, Please Call in Advance.
You are organizing an event and would like to use our services?
Give us some details about your event by filling out the following form and we will contact you as soon as possible.